Overview:
Voicemail allows you to listen to, delete, and move your voicemail messages to different folders, as well as change your PIN
Voicemails:
When a voicemail is left on your extension, you will see the notification on the top of your screen


as well as the flashing green envelope on your phone, below the directional arrow keys.

To listen to your voicemails, press that flashing green envelope button on your phone.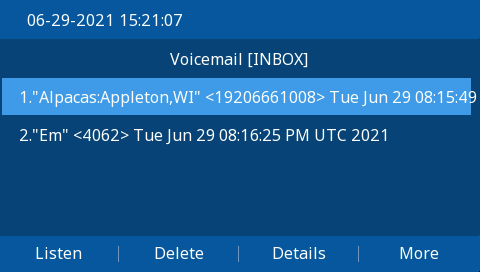 Listen: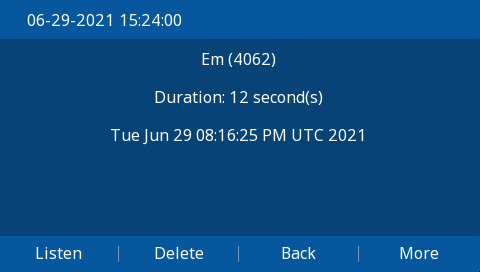 Delete: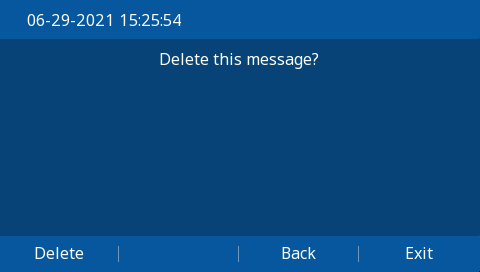 It will prompt you to confirm if you wish to delete this message or not.

To confirm, select Delete again.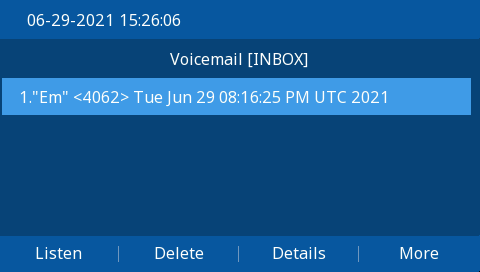 Move Message to Other Folders: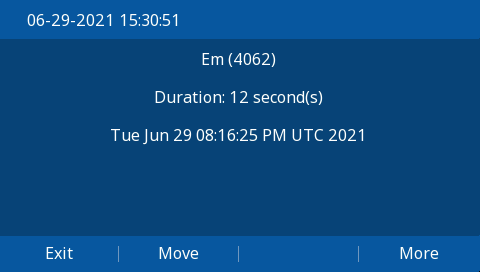 This will prompt you to choose which folder you want to move the message to.

Select the folder you want to move your message to and select the Choose Folder softkey.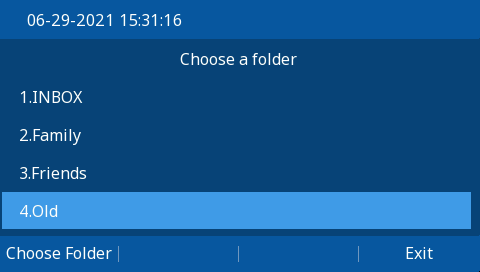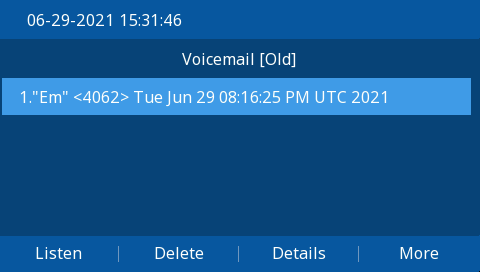 View Other Message Folders:
This will show you the Switch Folders and Settings options.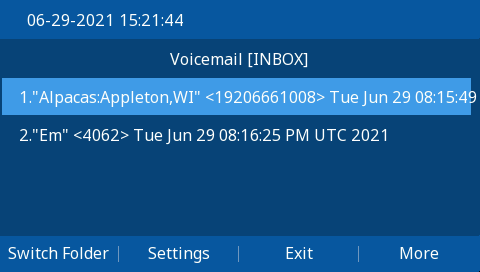 This will list out the Folder options you have to view.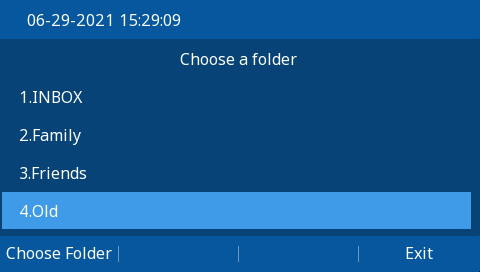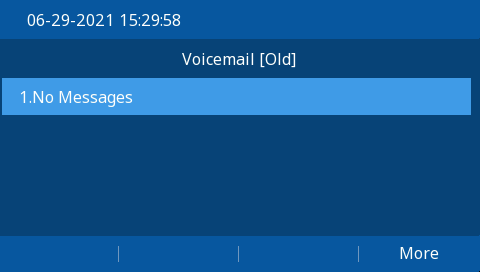 Settings:
To get to the Voicemail application's settings, from the main voicemail app page, select the More softkey, and then the Settings softkey.